We Provide
Nutritious affordable meals
Delivery Service on weekdays between 10:30am – 12:30pm by volunteer drivers
Clients can receive meals on as many days of the week as needed.
Meals for weekends and holidays available when ordered in advance.
​Who is Eligible?
Airdrie Meals on Wheels strives to accommodate everyone who requests our services, including, but not limited to:
senior citizens
anyone unable to prepare meals for themselves, because of disability, illness or injury
persons with special needs
A medical referral is not required. Some insurance or government plans may cover the cost of this service.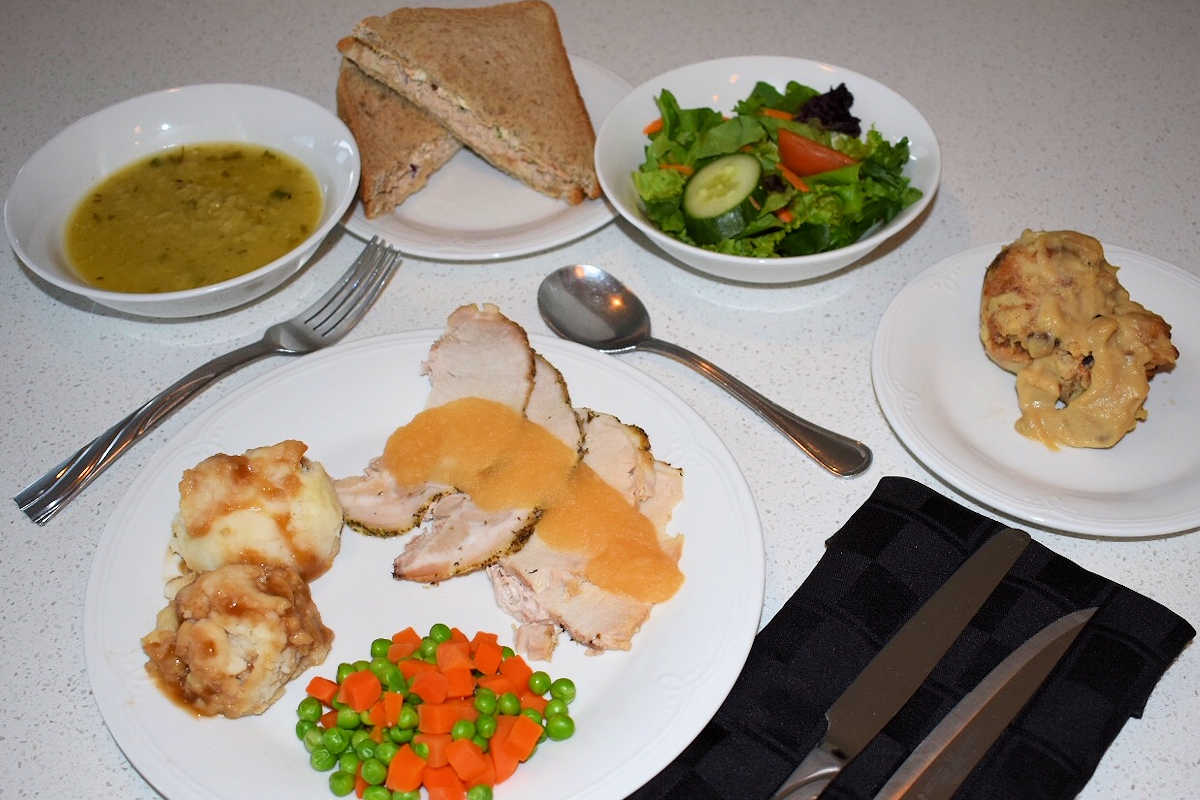 Meal Costs
Meal costs are based on line 236 on the individuals previous income tax return or notice of assessment:
Under $20,000 – $5.00 – $8.00 per meal
$20,000 to $26,000 – $7.00 – $12.00 per meal
$26,000 and over – $10.00 – $16.00 per meal
Meal Choices
Full Meal (which consists of soup, salad, entree, sandwich and dessert) $8/$12/$16
​Lunch (consists of soup or salad, sandwich and dessert) $5/$7/$10
​Dietary restrictions can be accommodated
To Sign Up
To register for Airdrie Meals on Wheels, we need the following:
individuals full name
individuals full address-including building/complex name
individuals phone number(s)
email address if applicable
most recent Revenue Canada Notice of Assessment or income tax return (specifically line 236)
emergency contacts (2), including their full name, address, phone number(s) and their email address (preferably a family member)
any dietary restrictions including medical conditions/restrictions or allergies
Accepting Service
When you accept service you agree:
to pay for the meals on a monthly basis (payment made by e-transfer or cheque)
to accept at least 2 meals each week and remain on service for at least 2 weeks before discontinuing
to give at least 2 working (weekdays) notice to change meal deliveries, cancel a meal delivery or discontinue service
Accessing Service
Call 403-815-1400 and we will conduct a Client Assessment to get you started.
Please refer to the "To Sign Up" section above for the information required.